As with many hospitals these days, I can log into a patient portal and see my appointments, contact doctors, access my records, and more. So, like an idiot, I go into my account …
Remember that I have colorectal cancer, and between you and me, I am somewhat … nervous. I log in and this screen comes up: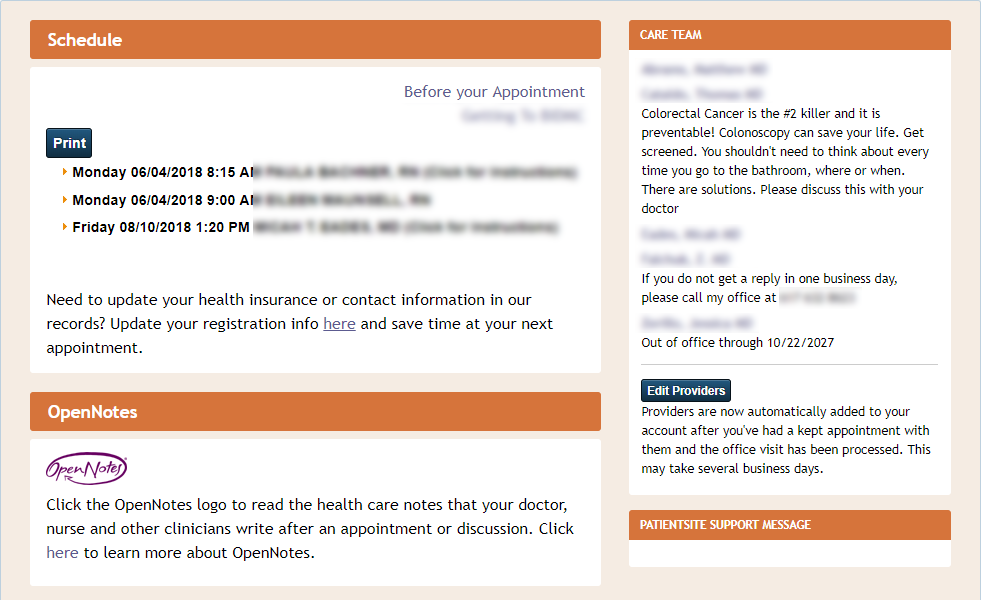 Under my surgeon's name it says "Colorectal Cancer is the #2 killer …" Is this supposed to make me feel better? I am to assume that it is my doctor's talent that keeps it from being the #1 killer? Is this some advertisement for the doctor who is already my doctor? Additionally, wtf?
Then, under my hematologist/oncologist's name is says she is out of the office for the next nine years, returning on my birthday. Nine years? Really? I spoke to her yesterday, did I scare her off?
Yes, this is going to be an adventure. Welcome aboard.